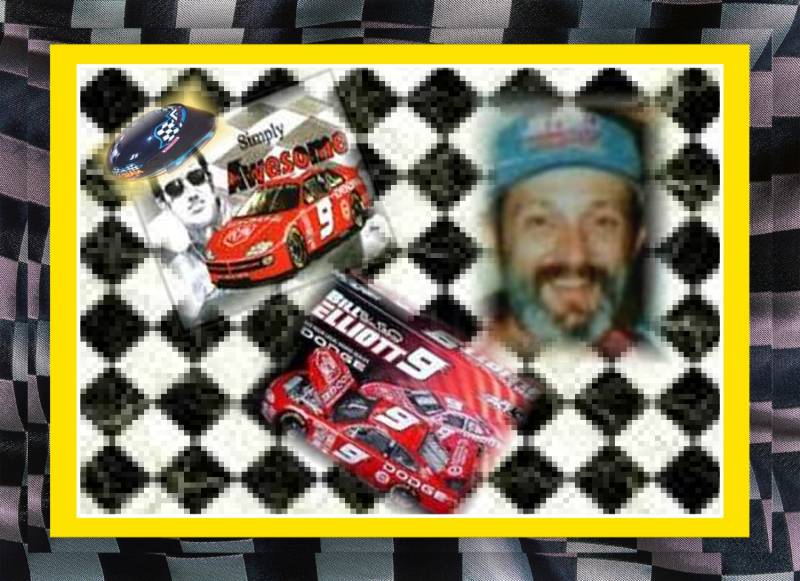 Bubba's Other favorite thing other than theTennessee Titans was Nascar Driver Bill Elliott Car #9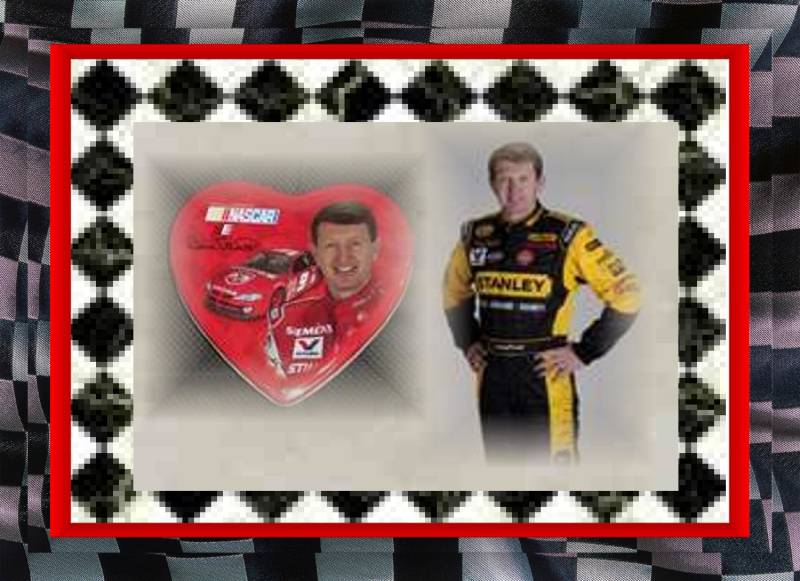 October 8, 1955 (1955-10-08) (age 53)
Hometown Dawsonville, Georgia
Achievements 1988 Winston Cup Championship
Awards Named one of NASCAR's 50 Greatest Drivers (1998)
Most Popular Driver (1984-1988, 1991-2000, 2002)
Sprint All-Star Race II Winner
2007 Motorsports Hall of Fame of America Inductee
Racing legend Bill Elliott has built one of the most distinguished records in NASCAR Cup history. Throughout his career he has radiated a modest and friendly personality that has endeared him to race fans of all ages. From cutting up car bodies in the early days to winning NASCAR's first million dollar bonus, Bill Elliott has seen and done it all. Though quiet and unpretentious, this NASCAR Cup champion has been dazzling fans with his racing ability for an amazing three decades.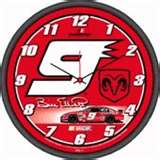 An accelerating career
As the years sped past, Bill Elliott could usually be found in victory lane. In 1985, he won 11 races and 11 poles on his way to winning the first Winston Million in NASCAR history, bring a new fame to himself and the sport of auto racing.. His victories in the Daytona 500, the Winston 500 at Talladega and the Southern 500 at Darlington earned him the million-dollar bonus and the nickname, "Million Dollar Bill." Elliott's "fuel-injected" success also landed him on the cover of Sports Illustrated as the first Winston Cup driver to appear on the cover. Additional glory followed and in 1988, with six wins, six poles, 11 top-five and 22 top-10 finishes in 29 races, Elliott earned NASCAR's Winston Cup championship.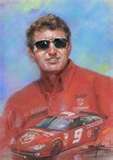 In 1995, Bill Elliott began his own team and assumed sole ownership a year later. In 2000, he celebrated his 25th anniversary in the NASCAR Winston Cup Series. He made another high-profile move in 2001 when he joined Ray Evernham and Dodge as the lead driver of their organization. The team would herald in a new era for Dodge as the manufacturer made its return to the track after more than 20 years.
Elliott proved he still had the moves of a champion when he captured the pole at one of the circuit's most famous races: the Daytona 500. He made history once again in his No. 9 Dodge Dealers Intrepid R/T when he won the pole and the race at Homestead-Miami Speedway on Nov. 11, 2001. It was the first victory for Elliott since September 4, 1994.
Elliott continued to make his fans proud throughout his exhilarating career. His 2001 standings were his best overall since 1994 with one win, two poles, five top-fives, nine top-10s and a 15th place finish in the points. In the 2002 season, he won four poles, finished four times in the top-five, 11 times in the top-10 and captured the checkered flag twice in a row: once at the Pennsylvania 500 and again at the Brickyard 400. By November 9, 2003 he had achieved his fourth win for Evernham Motorsports at Rockingham, moving up from a start in the rear of the field and leading 140 of 393 laps. During that season, he also finished in the top-five nine times and had 12 top-10 finishes. Moreover, Elliott has achieved amazing popularity, winning the NMPA's "Most Popular Driver" Award a record 16 times, eventually retiring his name from the contest in 2003.
Three decades of racing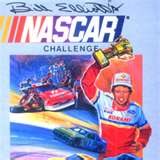 Since 1976, Elliott has participated in close to 750 races, achieved 44 wins, collected 55 career poles and amassed winnings of some $73 million. With all of his incredible success, he still remains humble, stating, "We are all motivated by certain things. Of course, winning is one of them, but for me, the fans have always been the biggest motivational factor. I've said this over and over-our fans are the backbone of this sport and they are the reason we are able to do what we do."